2008-10-00
Amon Amarth, Manowar, Uriah Heep, Metallica, Queen, Iced Earth, Alice Cooper, Neurosis, Mastodon, Whitin Temptation, Danzing, The Haunted, Thin Lizzy...
więcej
2008-09-00
Slipknot, Motorhead, Staind, Pro-Pain, Darzamat, Destruction, Jeff Loomis, Dream Theater, Tat, Burst, Tiamat, Coheed & Cambria...
więcej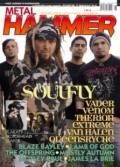 2008-08-00
Soulfly, Vader, Venom, Therion, Extreme, Van Halen, Queensryche, Blaze Bayley, Lamb Of God, The Offspring, Mostly Autumn, Motley Crue, James Labrie...
więcej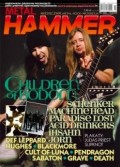 2008-07-00
Children Of Bodom, Schenker, Machine Head, Paradise Lost, Acid Drinkers, Ihsahn, Jorn, Def Leppard, Hughes, Blackmore, Cult Of Luna, Pendragon, Sabaton, Grave, Death
więcej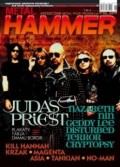 2008-06-00
Judas Priest, Nazareth, Nine Inch Nails, Geddy Lee, Disturbed, Terror, Cryptopsy, Kill Hannah, Krzak, Magneta, Asia, Tankian, No-man, Tarja, Dimmu Borgir...
więcej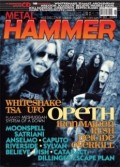 2008-05-00
Opeth, Whitesnake, TSA, UFO, Iron Maiden, Rush, Decide, Overkill, Moonspell, Satriani, Anselmo, Caputo, Riverside, Sylvan, Believe, Fish, Cataract, Dillinger Escape Plan...
więcej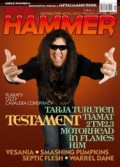 2008-04-00
Testament, Tarja Turunen, Tiamat, 2TM2,3, Motorhead, In Flames, Him, Vesania, Smashing Pumpkins, SepticFlesh, Warrel Dane...
więcej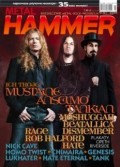 2008-03-00
Ich Troje: Mustaine, Anselmo, Tankian. Meshuggah, Beatallica, Rage, Dismember, Rob Halford, Hate, Nick Cave, Homo Twist, Chimaira, Genesis, Lukhater, Hate Eternal, Tank.
więcej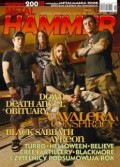 2008-02-00
Down, Death Angel, Obituary, Cavalera Concpiracy, Black Sabbath, Ayreon, Turbo, Helloween, Believe, Cree, Artillery, Blackmore, Czytelnicy Podsumowują Rok
więcej
2008-01-00
AC/DC, Overkill, Halford, Joy Division, Turbonegro, Primordial, Gov't Mule, Gamma Ray, Smashing Pumpkins, Glen Hughes oraz Podsumowanie Muzycznego Roku 2007!
więcej