2007-02-00
Paradise Lost, Testament, Masterplan, Therion, UFO, Rush, Blaze, Rotting Christ, Blackfield, Sirenia, Smashing Pumpkins, My Chemical Romance, Danzig. PLAKATY: Trivium, Vader.
więcej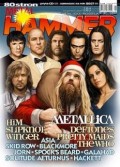 2007-01-00
Metallica, Deftones, HIM, Slipknot, Winger, Pretty Maids, The Who, Asia, Skid Row, Blackmore, Jorn, Spock's Beard, Galahad, Solitude Aeturnus, Hackett
więcej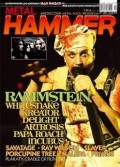 2006-12-00
Rammstein, Whitesnake, Kreator, Delight, Artrosis, Papa Roach, Incubus, Savatage, Ray Wilson, Slayer, Porcupine Tree, Nalepa, Primus. PLAKATY: Cradle Of Filth, Dio
więcej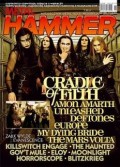 2006-11-00
Cradle Of Filth, Amon Amarth, Unleashed, Deftones, Europe, My Ding Bride, The Mars Volta, Zakk Wylde, Evanesence, Killswitch Engage, The Haunted, Gov't Mule, Eloy, Moonlight, Horrorscope, Blitzkrieg
więcej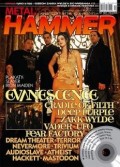 2006-10-00
Evanesence, Cradle of Filth, Deep Purple, Zakk Wylde, Vader, UFO, Fear Factory, Dream Theater, Terror, Nevermore, Trivium, Audioslave, Atheist, Hackett, Mastodon. Plakaty: Slayer, Iron Maiden. CD: Lacuna Coil, Krisiun, The Haunted, Grave, Napalm Death, Terrorizer, Celtic Frost, Strapping Young Lad, Sick Of It All
więcej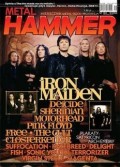 2006-09-00
Iron Maiden, Deicide, Sherinian, Motorhead, Pink Floyd, Free, The Cult, Closterkeller, Suffocation, Hatebreed, Delight, Fish, Sonic Youth, Terrorizer, Virgin Steele, Magenta. Plakaty: Satyricon, Arch Enemy
więcej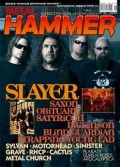 2006-08-00
Slayer, Saxon, Obituary, Satyricon, Dickinson, Blind Guardian, Strapping Young Lad, Sylvan, Motorhead, Sinister, Grave, RHCP, Cactus, Metal Church. Plakaty: Guns N'Roses, Apocalyptica.
więcej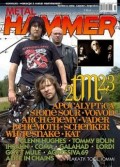 2006-07-00
2 TM 2,3, Apocalyptica, Stone Sour, Voivod, Arch Enemy, Vader, Behemoth, Schenker, Whitesnake, Kat, Glenn Hughes, Tommy Bolin, Ihsahn, Coma, Galahad, Lordi, Gov't Mule, Agressiva 69, Alice in Chains. Plakaty: TOOL, Iommi
więcej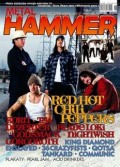 2006-06-00
Red Hot Chili Peppers, Korn, TSA, Dezerter, Blade Loki, Godsmack, Nightwish, Gorgoroth, King Diamond, Enslaved, 36 Crazyfists, Quotsa, Tankard, Communic. Plakaty: Pearl Jam, Acid Drinkers
więcej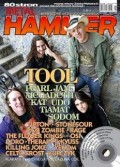 2006-05-00
Tool, Pearl Jam, Megadeth, Kat, U.D.O., Tiamat, Sodom, Tipton, Stonesour, Rob Zombie, Rage, The Flower Kings, Osi, Doro, Therapy?, Kyuss, Killing Joke, Venom, Celtic Frost, Kupczyk. Płyta CD: Opeth, Sepultura, Sklipknot, Machine Head, Type O Negative, King Diamond, Fear Factory, Trivium, Cradle Of Filth, Killswitch Engage
więcej