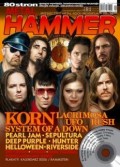 2006-01-00
KORN, Lacrimosa, UFO, RUSH, System Of A Down, Pearl Jam, Sepultura, Deep Purple, Hunter, Helloween, Riverside, The Crown, Wingar, Dark Funeral, Podsumowanie roku. Plakaty: Kalendarz 2006, Rammstein. + Płyta CD
więcej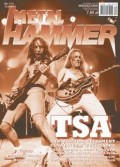 2005-12-00
TSA, Annihilator, Testament, Clawfinger, Whitesnake, Vai & Sheehan, Bolt Thrower, Carl Palmer, Delight, Primal Fear, The Darkness, Fields Of The Nephilim, Cozy Powell, Darzamat, Closterkeller. Plakaty: Marilyn Manson, Deep Purple.
więcej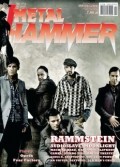 2005-11-00
Rammstein, Audioslave, Moonlight, Machine Head, Darzamat, Slipknot, Camel, Jethro Tull, Dream Theater, Kings X, Cryptoposy, DIO, Cozy Powell, RR United, Deftones, Old Man?s Child. Plakaty: Opeth, Fear Factory.
więcej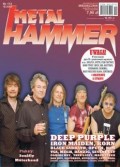 2005-10-00
Deep Purple, HIM, Iron Maiden, Docent, Gamma Ray, Iommi, Subway To Sally, Opeth, Disturbed, Most Precious Blood, Sevendust, Nickelback, The Old Dead Tree, Lacuna Coil, Bon Jovi, Every Time I Die, TSA, Stratovarius, Hipocrisy, Exodus, Staind, Korn, Mech, Destruction, malmsteen, Thin Lizzy, Cathedral, Black Dahlia Murder, Castle Party, Meraluna Plakaty: Soulfly, Meraluna Płyta CD: Soulfly, Fear Factory, Mech, Homo Twist, Opeth, SBB, Symphorce, Arcturus, Pendragon, Sentenced, Most Precious Blood, Every Time I Die, The Old Dead Tree, As I Lay Dying, The Black Dahlia Murder, Criminal, Desaster, The Absence + Płyta CD
więcej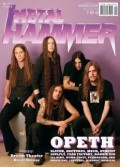 2005-09-00
Opeth, Slayer, Arcturus, Mech, Atheist, Soulfly, Fear Factory, Ronnie Dio, Ill Nino, Homo Twist, Pendragon, SBB, Moonlight, Fantomas, Slinknot, Roskilde. Plakaty: Dream Theater, Devil Driver.
więcej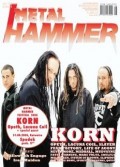 2005-08-00
Korn, Opeth, Lacuna Coil, Nevermore, QOTSA, SBB, Slayer, Fear Factory, Spiritual Beggars, Life Of Agony, Archeon, Madball, As I Lay Dying, Mudvayne, Zberny 300, Brazen Abbot, Throwdown, Darzamat, Mars Volta, Motley Crue, Malmsteen, SOAD Plakaty: Killswitch Engage, Iron Maiden
więcej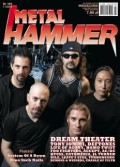 2005-07-00
Dream Theater, Deftones, Hate Eternal, Homo Twist, Life Of Agony, Foo Fighters, Herjalf, Tony Iommi, Red Chord, Vesania, Catamenia, Accept, Trustkill, Roadrage, Cradle Of Filth, Leaves Eyes, Nile, AC/DC, Royal Hunt, Turbonegro, SBB, ISIS. Plakaty: System Of A Down, Nine Inch Nails
więcej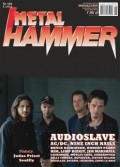 2005-06-00
Audioslave, Bruce Dickinson, HIM, Nine Inch Nails, Robert Plant, Gorerotted, Limp Bizkit, Motley Crue, Betzefer, 25 Years of RR, AC/DC, Jacobs Dream, Lacrimosa, Herjalf, Soul Sirkus, Chimaira, Corgan, Jim Marshall, Steve Wilson, Magellan, Russel Allen, Quidam Plakaty: Judas Priest, Soulfly
więcej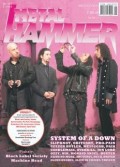 2005-05-00
System Of A Down, Slipknot, Obituary, Pro-Pain, Geezer Bulter, Mesuggah, Pain, Candlemass, Overkill, Jon Lord, Ozzy, NIN, Morbid Angel, Hunter, Faith No More, Arcturus, Devil Driver, Glen Hughes, Alice in Chains, Trivium. Plakaty: Black Label Society, Machine Head. Płyta: Black Label Society, Six Feet Under, Hunter, Brainstorm, Pro-Pain, Necrophagia, Strapping Young Lad, Horroscope, Into The Moat, Trivium, Still Remains, 3 Inches Of Blood, Open Hand, Twelve Tribes, Scream Silence, Herjalf Płyta CD: Black label Society, Six Feet Under, Hunter, Brainstorm, Pro ? Pain, Necrophagia, Strapping Young Lad, Horrorscope, Into The Moat, Trivium, Still Remains, 3 Inchces Of Blood, Open Hand, Twleve Tribes, Scream Silence, Herjalf
więcej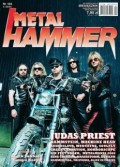 2005-04-00
Judas Priest, Soulfly, Brainstorm, Hammerfall, Six Feet Under, Roadrage Tour, Audioslave, Mudvayne, Horrorscope, 25 years of Roadrunner, Rammstein, Devilyn, Machine Head, Mr Gil, Green Carnation, Alice In Chains, Anj, Hunter, Tristania, Metalmania Plakaty: Black Sabbath, Dimmu Borgir
więcej