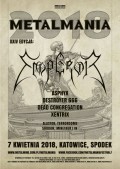 2018-04-07
The biggest indoor metal festival in Eastern Europe returns to Spodek Hall (Katowice, Poland) on 7th April 2018. The 24th edition of this iconic festival will be headlined by Emperor! Metalmania is one of the most important musical events of 20178, a real treat for metal maniacs! One day, two stages, several bands from all around the world and thousands of fans! That's what Metalmania Festival is all about!
więcej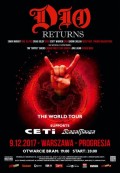 2017-12-04
"Dio Returns: The World Tour", featuring a hologram of Ronnie James Dio reunited with the late rock star's former bandmates from the DIO band!
więcej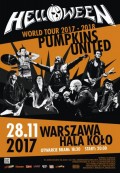 2017-11-26
The only PUMPKINS UNITED concert in the Poland! Here comes the sensation for all Helloween fans: you believed in it for years and continued to ask for it – now is the time: in Fall 2017, Michael Kiske and Kai Hansen will once again mount a Helloween stage together and resurrect the band's legendary original line-up.
więcej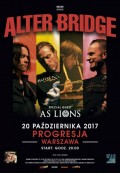 2017-10-20
American rock band return to Poland for the only show in Progresja Club in Warsaw!
więcej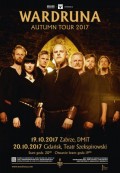 2017-10-20
Wardruna, a musical project based on Nordic spiritualism and the runes of the Elder Futhark, returns to Poland!
więcej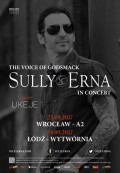 2017-09-24
Sully Erna, a front man for the multi-platinum rock band Godsmack, on two solo shows in Poland!
więcej
2017-09-08
British prog-rock band Arena returns to Poland as part of the tour promoting their new album "Double Vision"! The band will also celebrate the 20th anniversary of the album "The Visitor"!
więcej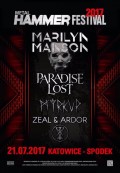 2017-07-21
Metal Mind Productions is proud to announce that Metal Hammer Festival returns to life! The 8th edition of the festival will be held on July, 21st 2017 in Spodek Hall, Katowice (Poland). Marilyn Manson, one of the most charismatic and controversial artists, will headline the show!
więcej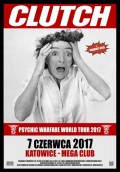 2017-06-07
American band Clutch return to Poland as part of "Psychic Warfare World Tour 2017", promoting their last studio album from 2015.
więcej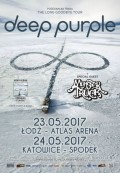 2017-05-24
Legendary band return to Poland as part of their farewell tour "The Long Goodbye Tour"!
więcej