2015-05-31
Exodus, an American thrash metal band come to Poland to play two live shows as part of the tour promoting their last album "Blood In Blood Out".
więcej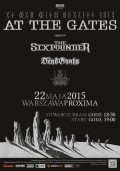 2015-05-22
At The Gates, a major progenitor of the melodic death metal from Sweden, return to Poland to promote their most recent album "At War With Reality"!
więcej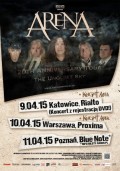 2015-04-09
Arena, one of the best neo-progressive rock band from England, return to Poland with a new album and tour! The band will record their anniversary DVD on the show in Katowice.
więcej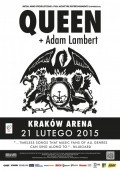 2015-02-21
The legendary British band Queen return to Poland to play a one-off show in Kraków's Arena. Adam Lambert on vocal!!
więcej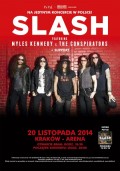 2014-11-20
The fenomenal British-American guitarist Slash return to Poland for the one-off show as part of the tour promoting his forthcoming album "World On Fire". Myles Kennedy and The Conspirators will join Slash on stage!
więcej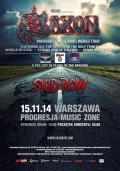 2014-11-15
Saxon on the only show in Poland as part of their 35th Anniversary Tour! This English heavy metal band was formed in 1976, in South Yorkshire. As one of the leaders of the New Wave of British Heavy Metal, they had eight UK Top 40 albums in the 1980s including four UK Top 10 albums and two Top 5 albums.
więcej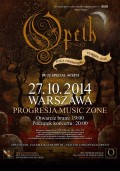 2014-10-27
Prog-metal band from Sweden return to Poland to play one-off gig as part of the tour promoting their forthcoming release ?Pale Communion?. The album is scheduled for release on August, 26th.
więcej

2014-09-30
The legendary progressive rock band Pendragon return to Poland to play three shows: 14.10.2014 Poznań, Blue Note godz.20 * 15.10.2014 Bydgoszcz, Kuźnia godz.19 ** 16.10.2014 Katowice, Rialto godz.20 *
więcej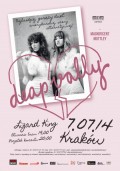 2014-07-07
The only Polish show of Deap Vally, an American rock band often described as "a scuzzy White Stripes-meets Led Zeppelin rock and roll duo". Formed in Los Angeles, California in 2011, the group consists of Lindsey Troy (guitar, vocals) and Julie Edwards (drums and vocals). Their debut album entitled "Sistrionix"was released in 2013
więcej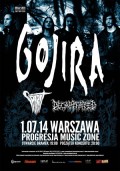 2014-07-02
The only Polish show by Gojira, a French metal band from Ondres. Formed in 1996, the band was known as Godzilla until 2001. Gojira is composed of Joe Duplantier on vocals and rhythm guitar, his brother Mario Duplantier on drums, Christian Andreu on lead guitar, and Jean-Michel Labadie on bass.
więcej