2013-11-12
Vista Chino is an American rock band, formed in 2010 by vocalist John Garcia, drummer Brant Bjork and bassist Nick Oliveri, all previously members of Kyuss (active 1987-1995), along with guitarist Bruno Fevery.
więcej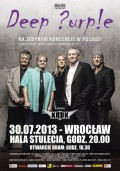 2013-07-30
The legendary band returns to Poland to play one off show in Wrocław! Deep Purple - an English rock band formed in Hertford, Hertfordshire in 1968. Along with Led Zeppelin and Black Sabbath, they are considered to be among the pioneers of heavy metal and modern hard rock. The band also incorporated classical music, blues-rock, pop and progressive rock elements. They have sold over 100 million albums worldwide.
więcej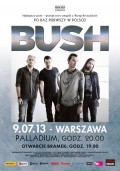 2013-07-09
Bush, an English rock band formed in London in 1992 by vocalist/guitarist Gavin Rossdale and guitarist Nigel Pulsford on the first ever show in Poland! The band found its immediate success with the release of their debut album "Sixteen Stone" in 1994. Bush went on to become one of the most commercially successful rock bands of the 1990s, selling over 10 million records in the United States. The band have had numerous top ten singles on the Billboard rock charts and one No. 1 album for "Razorblade Suitcase" in 1996.
więcej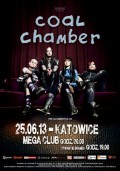 2013-06-25
The reformed American nu metal band from Los Angeles, California, come to Poland to play one show as part of their European tour!
więcej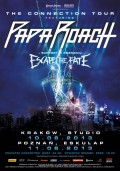 2013-06-00
Papa Roach, an American rock band from Vacaville, California return to Poland for two shows as part of the "The Connections Tour". Their first major-label release was the triple-platinum album "Infest" (2000). The group's success continued with their gold album "Lovehatetragedy" (2002), their platinum album "Getting Away with Murder" (2004), "The Paramour Sessions" (2006), "Metamorphosis" (2009) and "Time for Annihilation" (2010). Their most recent album "The Connections" was released in October 2012.
więcej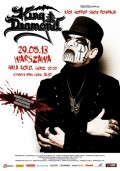 2013-05-29
The legend of heavy Metal - King Diamond - return to Poland to play one show as part of his first tour in the last six years! Get ready now to become part of heavy-metal history, and experience the largest and most involved King Diamond production to date!
więcej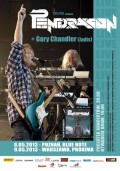 2013-05-00
The legendary Pendragon, the winners of last year?s Classic Rock Society awards (Best Drummer ? Scott Higham, Best Keyboards ? Clive Nolan, Best Live Gig ? Pendragon at the CRS, Best track ? This Green & Pleasant Land, Best Album ? Passion) return to Poland to play three shows: 08.05.2013 - Poznań, Blue Note, 09.05.2013 - Warszawa, Proxima, 10.05.2013 - Bielsko-Biała, Rude Boy
więcej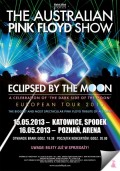 2013-05-00
With over 3 million tickets sold worldwide, the number one tribute show in the world, The Australian Pink Floyd Show returns to Poland in May 2013 for their 'Eclipsed By The Moon' tour which will celebrate the 40th anniversary of the iconic ?The Dark Side Of The Moon? album. The band will be playing tracks from 'Dark Side...' as well as other classic Pink Floyd tracks from many other albums with a performance that stretches over 2 hours.
więcej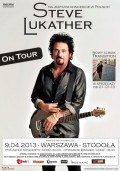 2013-04-09
Steve Lukather is an American guitarist, singer, songwriter, arranger, and record producer best known for his work with the rock band Toto. Lukather has played with countless artists, released several solo albums and, as a studio session guitarist, has been involved with arranging, composing, and recording on over 1,000 albums. In early 2013 Steve Lukather will release his next solo album which will be promoted by the world-wide tour.
więcej

2013-04-02
One of the best black-metal bands from Norway, Enslaved, return with a brand new studio album entitled ?RIITIIR?! The only show in Poland as part of the tour promoting the new release. The band will be joined on stage by the Polish band Violent Strike and British band Winterfylleth.
więcej