Concerts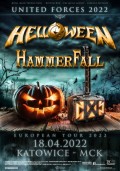 2022-04-18
We all have to stick together to stand and endure this agonizing live music gap and because extraordinary circumstances require extraordinary measures, HELLOWEEN invited their friends from HammerFall to join them on their European tour in order to create a tremendous metal-package together.
więcej
2022-03-14
The Australian Pink Floyd Show returns to Poland! The show will happen on 14th March 2022 in Wrocław as part of All That You Feel 2022 World Tour. Tickets on sale!
więcej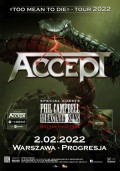 2022-02-01
German heavy-metal band return to Poland as part of the "Too Mean To Die 2022 Tour"! Special guests: Phil Campbell and the Bastard Sons and Flotsam and Jetsam!
więcej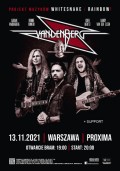 2021-11-13
Vanderberg on the only show in Poland as part of the most recent album "2020"!
więcej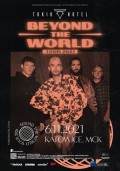 2021-11-06
Tokio Hotel will come to Poland as part of their "Beyond The World" tour 2021! The only show will happen on 6th November 2021 in MCK Katowice. Tickets on sale from Friday, 11th December 11am!
więcej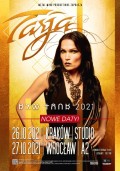 2021-10-27
Tarja Turunen, a Finnish singer-songwriter known best from her work with Nightwish, returns to Poland to perform two shows as part of the tour promoting her latest album "In The Raw".
więcej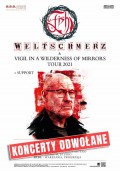 2021-10-18
On account of the ongoing pandemic and the complete uncertainty as of when we are allowed back to do regular concerts, FISH has decided, with a very heavy heart, to cancel all of his European concerts scheduled for autumn 2021.
więcej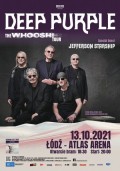 2021-10-13
British hard rock legend Deep Purple returns to Poland in 2021! Support act: Jefferson Starship!
więcej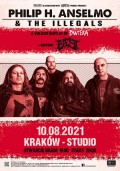 2021-08-10
Phil H. Anselmo & The Illegals return to Poland as part of the "A Vulgar Display Of Pantera" Tour! The only show in Poland will happen on August, 10th 2021 in Studio Club in Kraków. Support act: Baest.
więcej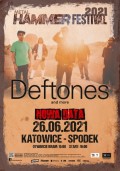 2021-06-26
Metal Hammer Festival returns in 2021! Deftones will headline the show!
więcej