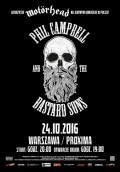 2016-10-24
Phil Campbell, a former guitarist of Persian Risk and Motörhead, return to Poland with his project Phil Campbell And The Bastards Sons. Campbell is best known for his time with Motörhead. He played with them for 31 years and appeared on 16 studio albums and 4 live albums.
więcej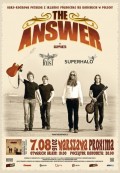 2016-08-07
Hard-rock band The Answer return to Poland as part of the tour promoting 10th anniversary edition of their debut album "Rise"!
więcej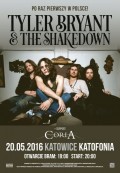 2016-05-20
Tyler Bryant & the Shakedown on the first ever show in Poland! The sound of this rock and roll band from Nashville, TN is a soulful patchwork of roots-infused melodies and muscular riffs, all woven tightly with the thread of their alternative psychedelic mystique. It?s as rambunctious, raw and real as rock & roll gets these days.
więcej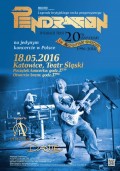 2016-05-18
Pendragon, progressive rock legend, returns to Poland for a one-off show as part of ?The Masquerade Overture 20th Anniversary Tour?!
więcej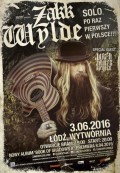 2016-05-04
Zakk Wylde, an American musician, singer, songwriter, multi-instrumentalist and occasional actor who is best known as the former guitarist for Ozzy Osbourne, and founder of the heavy metal band Black Label Society, return to Poland to play a show promoting his second solo album "The Book Of Shadows II"!
więcej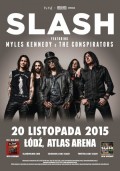 2015-11-20
The fenomenal British-American guitarist Slash return to Poland for the one-off show as part of the tour promoting his most recent album "World On Fire". Myles Kennedy and The Conspirators will join Slash on stage!
więcej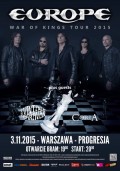 2015-11-03
EUROPE ? a legendary name for a legendary band. Over three decades after they came together and dozens of millions albums sold, Joey Tempest (vocals), John Norum (guitars), Mic Michaeli (keyboards), John Leven (bass) and Ian Haugland (drums) released their tenth studio album ?War Of Kings? in March 2015!
więcej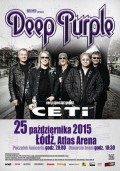 2015-10-25
The legendary band return to Poland for one-off show!
więcej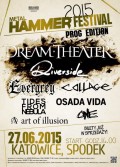 2015-06-27
Metal Hammer Festival returns! The new edition labeled as 'Prog Edition' will take place on June, 27th in Spodek Hall, Katowice (Poland)
więcej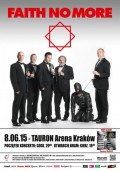 2015-06-08
Faith No More return to Poland for a one off show as part of the European tour promoting their forthcoming album "Sol Invictus"! Billy Gould, Roddy Bottum and Mike Bordin are the longest remaining members of the band, having been involved with Faith No More since its inception in 1981.
więcej