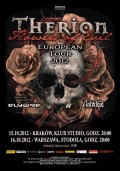 2012-10-00
Legendary death / progressive metal band from Sweden returns to Poland in October to play two shows as part of their "Therion 25th Anniversary Tour"! Support acts: Elyose and Antalgia
więcej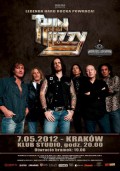 2012-05-07
The legendary hard-rock band from Irland return to Poland! Anti Tunk Nun as a support act!
więcej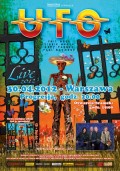 2012-04-30
The legendary hard rock band play one off show in Poland as part of the tour promoting their forthcoming album "Seven Deadly". Their twentieth studio album will be released at the end of February. UFO currently features: Phil Mogg ? vocal, Paul Raymond ? keys and guitars, Vinnie Moore ? guitars and Andy Parker ? drums.
więcej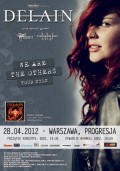 2012-04-28
Delain, a Dutch symphonic metal band founded by the ex-keyboardist of Within Temptation on tour supporting their forthcoming album ?We Are The Others? due next spring via Roadrunner records.
więcej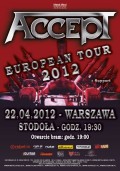 2012-04-22
One of the best heavy-metal bands from Germany return with a new album and a tour! The follow up of the highly acclaimed album "Blood of the nations" is scheduled for Spring 2012. The band will promote it with a wide-world tour
więcej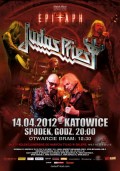 2012-04-14
JUDAS PRIEST - one of the most influential heavy metal bands of all time, have announced second leg of their Epitaph World tour!!
więcej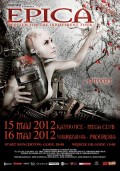 2012-04-00
This Dutch symphonic metal band fronted by mezzo-soprano Simone Simons returns to Poland to play two shows in Katowice and Warszawa as part of the Requiem for the Indifferent Tour! Support act to be confirmed soon. The band will promote their new album to be released in 2012.
więcej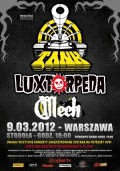 2012-03-09
Tank, the legendary British Heavy Metal Band, plan to record their first live DVD. The band featuring Mick Tucker and Cliff Evans on guitar alongside ex-Rainbow/Yngwie Malmsteen frontman Doogie White, ex-Bruce Dickinson bassist Chris Dale and ex-Helloween/Firewind drummer Mark Cross will record their show on March, 9th 2012 in Stodola Club in Warsaw (Poland).
więcej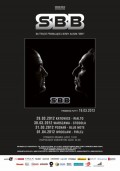 2012-03-00
SBB, a legendary progressive rock band, return in early April with a brand new studio album simply titled ?SBB?. Józef Skrzek, the band's leader, describes the new material as ?a new sound - fresh, mature yet spontaneous and full of youthful energy". The band will play a few gigs in Poland as part of the album promotion.
więcej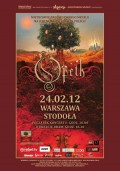 2012-02-24
Prog-metal band from Sweden return to Poland to play one-off gig as part of the tour promoting their most recent release "Heritage". Support by Von Hertzen Brothers.
więcej