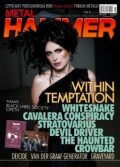 2011-03-00
Within Temptation, Whitesnake, Cavalera Conspiracy, Stratovarius, Devil Driver, The Haunted, Crowbar, Graveyard, Decide, Van Der Graaf Generator, Gazpacho. Podsumowanie Roku Czytelników.
więcej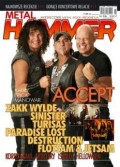 2011-02-00
Accept, Flotsam & Jetsam, Queen, Black Label Society, Korpiklaani, Mech, Sinister, studio raport: Artillery, Royal Thunder, Dżem, Destruction, The Project Hate, Kruk
więcej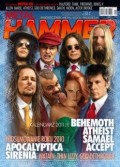 2011-01-00
Behemoth, Mr Big, Atheist, Sirenia, Apocalyptica, God Dethroned, The Shadow Theory, Lebowski, Samael, Watain, Paul Gilbert, Belphegor, Accept + Podsumowanie Roku - Redakcja
więcej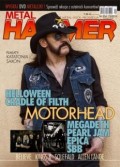 2010-12-00
Motorhead, Megadeth, Impaled Nazarene, Cradle Of Filth, SBB, Kings X, Helloween, Allen Lande, Melissa Auf Der Maur, Epica, Cataract, Solefald, Believe, Lunatic Soul...
więcej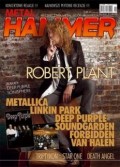 2010-11-00
Robert Plant, Star One, Alter Bridge, Deep Purple, Daath, Soundgarden, Linkin Park, Triptykon, Firewind, Forbidden, Revamp?
więcej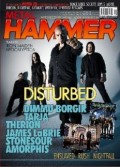 2010-10-00
Disturbed, Therion, James Labrie, Buckcherry, Papa Roach, Nightfall, Stonesour, Annihilator, Avanged Sevenfold, Dimmu Borgir, Oceansize, Tank, Sagh, Tarja? + płyta CD
więcej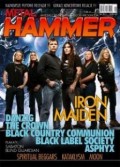 2010-09-00
Iron Maiden, Danzing, The Crown, Black Country Communion, Black Label Society, Asphyx, Spiritual Beggars, Kataklysm, Moon, Sabaton, Bind Guardian...
więcej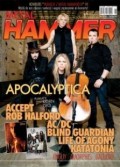 2010-08-00
Apocalyptica, Accept, Rob Halford, AC/DC, Blind Guardian, Life Of Agony, Katatonia, Edguy, Amorphis, Bathory, Korn, Dio...
więcej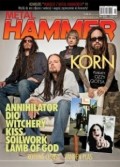 2010-07-00
Korn, Annihilator, Dio, Witchery, Kiss, Soilwork, Lamb Of God, Rotting Christ, Vanden Plas, Ozzy, Qotsa...
więcej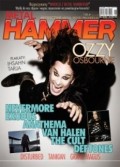 2010-06-00
Ozzy Osbourne, Nevermore, Exodus, Anathema, Van Halen, The Cult, Deftones, Disturbed, Tankian, Grand Magus, Ihsahn, Tarja...
więcej