News

2006-11-09
Metal Mind Productions is very proud to announce a multi-record licensing deal signed with Roadrunner Records for their fantastic back-catalogue. It refers re-releases of Solitude Aeturnus, Crimson Glory, Atrophy, Heaten, Realm, Xentrix, Disincarnate, Pestilence, Last Crack, Znowhite, Sadus, Toxik, Bulldozer & Gorguts.
więcej

2006-11-03
Metal Mind Productions presents another classic from Roadrunner Records' archives. This time it is a speed metal masterpiece from Znowhite. Among other speed metal bands, Znowhite definitely had style and character. "Act Of God" to this day remains one of the most thrilling...
więcej

2006-10-31
Metal Mind Productions is proud to present the complete discography of Bulldozer - one of the oldest and most respected thrash metal bands from Italy. "Regenerated in the Grave" CD book BOX, released in full cooperation with the band, consists of the following albums: "The Day of Wrath", "The Final Separation", "IX", "Neurodeliri" and "Alive ...in Poland" (this title is available only inside this box).
więcej

2006-10-31
As announced last week Metal Mind Productions signed a multi-record licensing deal with Roadrunner Records for RR fantastic back-catalogue. MMP will re-issue over 25 albums from the late 80's/early 90's, taken from the wide Roadrunner Records' archives.
więcej

2006-10-31
Another classic material to be re-released from the wide Roadrunner Records' catalogue is from Solitude Aeturnus - American doom metal band from the 90's. Metal Mind Productions will release two Solitude Aeturnus albums - "Into the depths of Sorrow" (1991) and "Beyond the Crimson Horizon" (1992) on 13th November.
więcej

2006-10-20
The band are planning their 21st Anniversary of The Jewel release celebration concert at Theatr Wyspianskiego Katowice in Poland. This will be a pretty unique occasion as old band members, John Barnfield, Rik Carter, Julian Baker...
więcej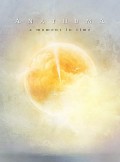 2006-10-20
Some of you already know that we've recently joined very popular community service MySpace. Feel free to meet us...
więcej

2006-10-20
Moonlight rescheduled release date of their new album. "Integrated In The System Of Guilt" will be issued on 27th November on Metal Mind Productions. New material was recorded in August, in Fonoplastykon studio with Marcin Bors as the sound engineer. Andrzej Kutys...
więcej

2006-09-01
Swedish band Andromeda confirmed support slot at Pendragon?s "21st Anniversary of The Jewel" concert. This special event will take place on 31st October in Wyspianski Theater in Katowice (Poland) and will be recorded for the future DVD releases...
więcej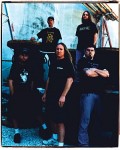 2006-09-01
24th August is a date that some people will remember for a long time? All due to a fantastic performance given by Obituary ? one of the best death metal bands around. And they proved that again last night at one off gig in Stodola Club in Warsaw, Poland. This special show was recorded for the future DVD release
więcej