News

2006-10-20
Moonlight rescheduled release date of their new album. "Integrated In The System Of Guilt" will be issued on 27th November on Metal Mind Productions. New material was recorded in August, in Fonoplastykon studio with Marcin Bors as the sound engineer. Andrzej Kutys...
więcej

2006-09-01
Swedish band Andromeda confirmed support slot at Pendragon?s "21st Anniversary of The Jewel" concert. This special event will take place on 31st October in Wyspianski Theater in Katowice (Poland) and will be recorded for the future DVD releases...
więcej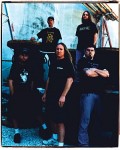 2006-09-01
24th August is a date that some people will remember for a long time? All due to a fantastic performance given by Obituary ? one of the best death metal bands around. And they proved that again last night at one off gig in Stodola Club in Warsaw, Poland. This special show was recorded for the future DVD release
więcej

2006-09-01
Polish rock band Moonlight entered Fonoplastykon studio in Wroclaw on Wednesday 23rd of August to record a follow up to their ?DownWords? album from 2005. Moonlight in line-up: Maja Konarska ? vocal, Andrzej Kutys ? guitar, Michał Podciechowski ? bass guitar, Kuba Maciejewski ? keyboards and Krzysztof Mędrala ? drums...
więcej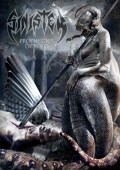 2006-09-01
Sinister - one of the most interesting Dutch bands on a Death Metal scene recorded material for their live DVD "Prophecies Denied". This special gig took place on 24th August in Stodola Club in Warsaw (Poland) when Sinister supported Obituary (along with Grave and Catamenia).
więcej

2006-09-01
In the cooperation with the film association GTW from Gliwice, Darzamat has just been finishing the work over the videoclip to the song entitled "The Burning Times". The videoclip will promote the latest band's album - Transkarpatia - on the American market.
więcej
0000-00-00
?Humagination?, the brand new studio album by the Polish heavy metal band Exlibris is scheduled for release on October, 21st in Europe and November, 5th in USA (via MVD). Today, you can watch the final episode of the band?s studio report. Combining the energy of traditional heavy metal and hard rock with melodic hooks and complex arrangements
więcej