News

2007-07-05
Amen is another great band to be re-discovered from Roadrunner Records's archives. Metal Mind Productions presents a classic album - "Amen" - in a new digipack edition on gold disc, digitally remastered using 24-Bit process, limited
więcej

2007-07-05
Metal Mind Productions presents re-release of the albums by Shelter - a the band formed by Ray Cappo, a devoted Krishna activist, a legend in the underground hardcore. "Mantra" & "Beyond Planet Earth" - a classic material
więcej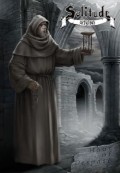 2007-06-21
A sneak preview of the forcoming Solitude Aeturnus DVD entitled "Hour Of Despair" is available on the following Metal Mind
więcej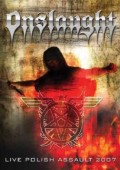 2007-06-20
"Live Polish Assault 2007" DVD will be released on 2nd July via Metal Mind Productions (in US on 17th July via MVD). A sneak preview - the song "Killing Peace" - is available
więcej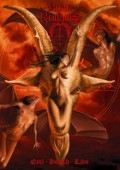 2007-06-14
On the 9th July (on 31st July in US via MVD) Metal Mind Productions will release a live DVD of the icon of extreme death metal - Vital Remains. Release entitled "Evil Death Live" brings us one hour
więcej

2007-06-05
From now on the trio SBB will play in a new line-up: Józef Skrzek, Apostolis Anthimos, Gabor Nemeth. Gabor is known from his work with Hungarian bands Scorpió and P. Mobil. In this line-up SBB will enter Zbigniew
więcej

2007-06-01
Caamora?s new release ?Walk On Water? EP will be available throughout Europe on the 18th June and on the 17th July in US. Caamora is a partnership of Clive Nolan (Pendragon/Neo) and Agnieszka
więcej
2007-05-30
Another band confirmed their appearance at the Metal Hammer Festival that will take place on the 12th August in Spodek Hall in Katowice (Poland). The US hardcore group BURY YOUR DEAD will share the stage with Tool, Chris Cornell, Dir En Grey, Fair To Midland, Coma and Delight.
więcej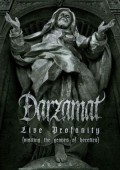 2007-05-26
Darzamat, one of the most important bands on the Polish black/death metal scene, announced the track list of their first DVD entitled "Live Profanity (visiting the graves of heretics)".
więcej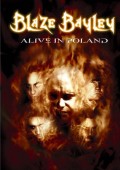 2007-05-25
As announced before, Metal Mind Productions will be releasing the first Blaze Bayley's DVD. It's going to be a real feast for the fans of melodic heavy-metal.
więcej