News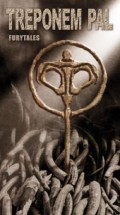 2007-08-09
On the 13th August 2007 Metal Mind Productions will release a special collector's item from the French industrial band - Treponem Pal. Special collector's box entitled "Furytales" contains the remastered versions of 3 studio albums, a bootleg "Live Europe 1992" (available only inside this digipack), a DVD with video
więcej

2007-08-08
Metal Mind Productions presents a unique mixture of classical compositions and speed-metal madness - re-releases of "Worship Me or Die!" and "Beethoven on Speed" by The Great Kat.
więcej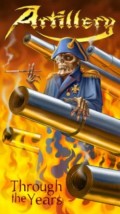 2007-08-08
Metal Mind Productions presents "Through The Years" BOX from Artillery - one of the top technical thrash bands of the 80's, characterized by intense, energetic riffing and unique vocals. This special collector's edition of the classic material from
więcej

2007-08-07
Metal Mind Productions presents re-release of the classic material from Roadrunner Records' archives - four albums from Ratos de Porao, one of the first and to this day most respected names in the history of Brazilian punk/hardcore/crossover scene.
więcej

2007-08-06
Caamora will perform 'She' project on 31st October 2007 at the Wyspianski Theatre, Katowice, Poland. The musical version of 'She' is based on the classic novel of the same name by Victorian adventure writer H. Rider Haggard. This represents the culmination of the last two years' work of Caamora, and will feature a host of musicians
więcej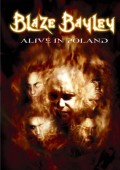 2007-08-06
It's a veritable treat for fans of melodic heavy-metal: legendary Blaze Bayley (ex-Wolfsbane, ex-Iron Maiden) on his first live DVD - "Alive in Poland"! Recorded during the 21st edition of the Metalmania Festival in Katowice (Poland), the footage documents a fantastic, over 1,5 hour show during which he presented the
więcej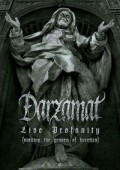 2007-08-06
Metal Mind Productions presents the first live DVD of one of the most important bands on the Polish black/death metal scene - Darzamat! A combination of heaviness and aggression with symphonic elements and various musical
więcej
2007-08-01
Pestilence doesn't require any introduction. Known for mixing various influences, from thrash to jazz, from fusion to classic death metal, the band has become a legend long before its final split-up in 1993.
więcej

2007-08-01
If there's some kind of a substance making bands into legends, Paradox knows the recipe. Metal Mind Productions presents re-release of the Paradox's albums - "Product Of Imagination" & "Heresy". The classic material from
więcej

2007-07-13
Bulldozer - one of the oldest and most respected thrash metal bands from Italy, achieving worldwide acclaim during their inspiring career. Metal Mind Productions presents re-release of the four Bulldozer albums - "The day of Wrath", "The Final Separation", "IX" & "Neurodeliri", classic titles from Roadrunner Records
więcej