back to list
2018-04-06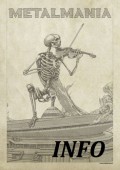 Metalmania Festival 2018 - useful info
It will be one of the most important musical events of 2018, a real treat for metal maniacs! One day, two stages, several bands from all around the world and thousands of fans! Metalmania Festival returns tomorrow to Spodek Hall in Katowice, Poland!
TICKETS
Ticket prices (festival day):
Red sectors H, J - 280 PLN
Red sectors - 240 PLN
Standing floor - 210 PLN
Tickets available at EMPiK Stores and Media Markt Stores
ENTRANCE
General entry: from 10.00, gates 2 & 3
FAN ticket holders, media and guests: from 10.00, gate 7
You can leave and return to the venue with a special wristband (given at the first entry)
DRINKS
Soft drinks and drinks with alcohol up to 3,5% available at the venue
Drinks with alcohol above 3,5% available outside the venue at gate 6
SMOKING AREA
Available outside the venue at gate 3
PARKING
Parking space available at Strefa Kultury near Spodek. You can also get to Spodek by tram, lines: 43, 33, 23, 19,16, 13,6
CLOAK ROOM / DEPOSIT
Available at the venue, cost: 2 PLN, deposit: 50 PLN
FOODTRUCK AREA
Available outside the venue
MERCH STANDS
Pagan Records, Arachnophobia Records, Old Temple, Unquiet Records, Selfmadegod Records, Malignant Voices, Defense Records, 7 Gates Magazine, Rock-Files, Rock2Wear, Szataniec, In Rock, Viking Emporium, Kultura Gniewu, Rock'n'Roll Tattoo and Piercing, TABU Studio. Mind Productions' merch stand with official festival T'shirts, label's CDs/DVDs and merch of the bands performing at the festival.
ADDITIONAL ATTRACTIONS
- Christophe Szpajdel – exhibition, gate 7
- Krzysztof "Prosiak" Owedyk – signing session between 16.45 a 18.00 at Kultura Gniewu stand
METALMANIA 2018 – PERFORMANCES TIME SCHEDULE:
Main Stage:
11.30 – Wolf Spider
12.30 – InSammer
13.30 – Xentrix
14.30 – Skyclad
15.40 – Dead Congregation
16.50 – Mekong Delta
18.05 – Destroyer 666
19.30 – Kat & Roman Kostrzewski
20.45 – Asphyx
22.30 – Emperor
00.10 – Napalm Death
01.40 – Blaze of Perdition
Second stage:
11.00 – Ketha
12.00 – Roadhog
13.00 – Minetaur
14.00 – Shodan
15.10 – Inverted Mind
16.20 – Kult Mogił
17.35 – Terrordome
18.50 – Alastor
20.15 – Viscera///
21.45 – Voidhanger
23.40 – Anima Damnata
01.10 – Ragehammer
METALMANIA 2018 – SIGNING SESSIONS TIME SCHEDULE:
at gate 7
14.00 - Wolf Spider
14.30 - Insammer
15.00 - Kat
15.30 - Destroyer 666
16.00 - Emperor
17.00 - Xentrix
17.30 - Skyclad
18.00 - Napalm Death
18.30 - Mekong Delta
19.00 - Asphyx
19.30 - Dead Congregation
MORE INFO:
www.metalmind.com.pl/metalmania
www.facebook.com/metalmaniafestival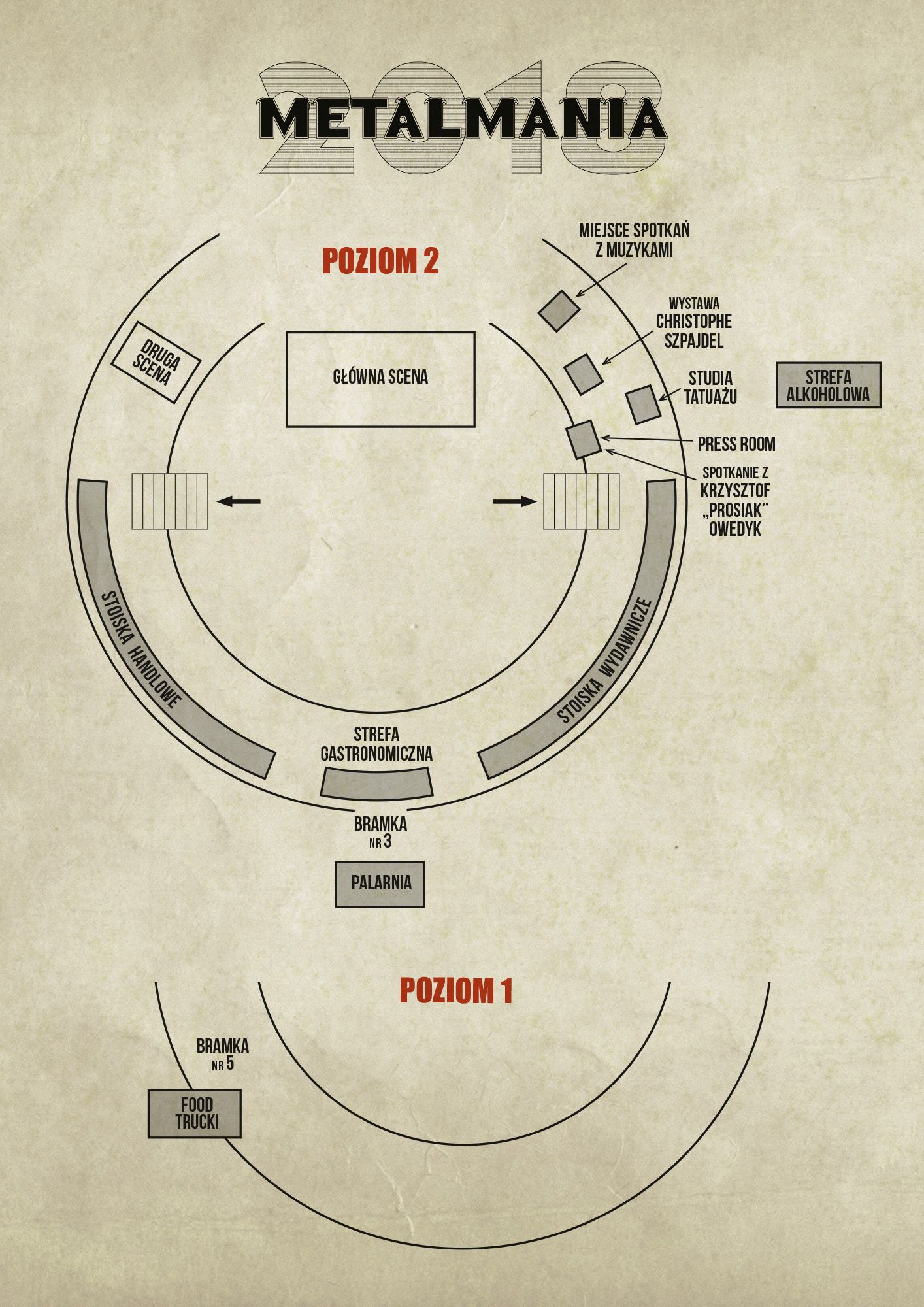 back to list